Transaction Procedures
Procedures
:
Procedures form a self disciplined practice that protects every party to the transaction – buyers,suppliers and agents.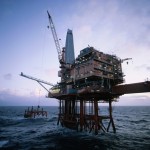 Preliminary Procedures
If you are a REAL buyer please read about the registration procedure required to start the buying process. We have Four Pre-qualified sellers that have been verified at the NNPC office in Abuja, Nigeria. Register to Buy BLCO from Verified Sellers
Below are the approved preliminary procedures for dealing with Nigerian Oil Services, NOS, and for completing an oil purchase in Nigeria.
The very first thing you should do is to read the article "What Oil Buyers Need To Know".
Rules:
We practice the "Doctrine of Strict Compliance".
NOS only uses ICC Paris Incoterms 2010 delivery rules and UCP 600 DLC Rules of application. We supply English language formation of contract and foreign governance.
Nigerian Oil Services only uses safe trading proceedings. These procedures protect not only the supplier and the buyer but also intermediaries involved in the crude oil transaction.
Please see our article on Risk Management. It will inform you of the procedures we use to protect every party in the transaction
Below is a list of articles about our transactional procedures that we practice in the course of buying and selling crude oil, finished fuels and other petoleum products.
Recent Posts
Archives
Categories