Nigerian Oil Services - Read First - What Nigerian Oil Buyers Need To Know!
BLCO NEWS
Nigerian Oil Services (NOS) is happy to announce a simplified process to acquire Nigeria's crude oil with lower financial requirements to get a vessel loaded and exit Nigerian waters legally. We can now give you a clear picture of the timeline for a CIF delivery. We invite you to review this timeline as it will answer many questions a prospective buyer will want to know and understand. Please visit this post to view this "Procedure & Timeline" We are presently selling via Incoterms FOB, TTT, TTO and CIF but this example only shows a CIF timeline with a shipment to Rotterdam as an example.
We have three NNPC Approved Fiduciaries that are selling via all of the delivery methods (FOB, TTT, TTO, CIF)
If you have a qualified buyer that can agree with the sellers required procedures then Nigerian Oil Services can guarantee your buyer will get oil delivered with a real qualified and verified seller that is already delivering to other buyers around the world.
NOS has also been given authority to bring refineries directly into the NNPC to make a BLCO purchase from one of their approved sellers.
There are presently 40 allotment holders, all of which have brought a contract into the NNPC to get the allotment, last year (2012). Most all of them have sold their allotment and are now selling out of the bulk equity account. NNPC Approved Fiduciaries, unlike allotment holders, can sell as much oil as they can get the buyer's banking instrument for (within reason).
Our seller, the NNPC, is presently lifting to over 50 refineries every month.
Interested parties would be refinery employees, mandates and principles of large independent trading companies (net worth of $300 million). You can go to:
BLCO Buyer Registration and fill out the form to begin the process.
NOS is now the doorway to Private Offering Nigerian crude oil legitimacy.
More BLCO News
Now is the time to arrange purchasing of light crude oil from a source other than the Middle East.
OPEC offers no discounts
If you want a discount you have to buy through an authorized Private Offering seller.
In order to buy through a Private Offering Seller you have to be introduced and agree to at least some commissions to be paid even if it is the seller that is the paymaster.
No one is going to let you buy a Private Offering without being paid.
There is only one pathway to close a BLCO deal in a timely way.
You can spend months or years trying to find a real seller that has documents to prove legitimacy but you will have to go to Nigeria in person with the document to get a real verification.
No documentation foe off-OPEC offerings is available to be verified remotely. It is also extremely rare to get any verification at all that is legitimate.
If you want to make several trips to Nigeria to check each seller's documents you can do that.
You can not expect to verify documents electronically because you don't know who is doing the verification and what they are doing with the information you send them.
Most of the Nigerian trading activity regarding off-OPEC is a fishing exhibition. Someone is using fake documents to either find a real seller or to find a real buyer or to coax a real buyer to sign a contract and put up a banking instrument so that the fake seller can go into the NNPC and actually get oil to sell (nobody wants to turn away a paying customer even if the seller used false documents to get that buyer). These things happen 99% of the time. You can try your luck with the thousands of agents running the streets in Nigeria and on the internet. We know of several people that have tried to purchase BLCO this way for years with no success. The NNPC has consistently warned people against taking this path.
If your refinery is a serious buyer forget about the verification process. It is nearly impossible to get anything verified unless you are taking physical documents into the NNPC offices in Abuja or the Bonny offshore Terminal. Even when doing that it is unlikely you will be able to talk to someone that will inform you they are offering oil off-OPEC at a discount. The Bonny Terminal has stopped allowing visitors citing terrorist threats. I think the real reason is they got tired of verifying ATSs for real sellers that bring in non-performing buyers. Most signed contracts never close because the buyer does not have the money or can not convince their bank to send the required callable instrument to get export approval. The Bonny terminal is a secure offshore platform where much of the lifting for BLCO is completed. Real sellers are there monthly, fakes never can get an appointment. They don't even know who to call.
There is one shortcut to get product for a serious buyer. Work through Nigerian Oil Services to get introduced to the people that have been given authority to sell from those that control all of the sales of crude oil (NNPC Officials) and actually own the oil. Please let us serve you.
To my knowledge, this is the only short pathway to source and get delivered real product.
You will get all the supporting documents in advance of signing a contract – but in order to do so the buyer must agree to the seller's procedure, required banking instruments and price. There is no other way.
You can not get to communicate directly with the decision makers at the NNPC without an introduction. They do not have time to meet with anybody that walks in off the street – even if you are a refinery they will not see you without an introduction.
The officials do not want to work with someone that they do not trust. It takes connections to make a purchase.
If you are a refinery's mandate an employee of a refinery or a large independent buyer with a net worth of $300 million then we can help you to buy oil the easy way.
If you want to take the hard way you may never succeed – or you might get lucky – it is very rare.
We have heard the stories from our associates in the industry where they thought they were dealing directly with the NNPC to buy oil, required a separately chartered vessel and thought they were doing everything right. If they would have talked to us first we could have told them that was exactly the wrong path to take. The NNPC does not sell off-OPEC oil. They use consignees for all of those sales. Those sellers use the NNPC vessels that are held on long term charters from major suppliers. They don't need to charter separately outside of the NNPC. So when the buyer took this pathway they set themselves up for fraudulent activity.
In today's computer assisted world it is quite easy to generate fake documents that clone the real ones (you can not tell the difference). And leasing a vessel from someone other than the NNPC just sets the buyer up for fraud by dealing with a vessel handler that may take the cargo and run. One successful crook can live for years, dupe other buyers perfectly and never get caught because a few thousand dollars put in the right person's hands will make it impossible for any body to prosecute, let alone find, the real perpetrator.
Jeff Scott – CFO
Nigerian Oil Services LLC (USA)

Read more »
Procedures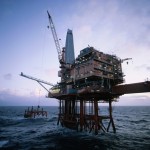 Procedures form a self disciplined practice that will protect every party to the transaction – buyers,suppliers and agents.
Nigerian Oil Services practice the "Doctrine of Strict Compliance". NOS only uses ICC Paris Incoterms 2010 delivery rules and UCP 600 DLC Rules of application. We supply English language formation of contract and foreign governance.
Preliminary Procedures
If you are a REAL buyer please read about the registration procedure required to start the buying process. We have Four Pre-qualified sellers that are already delivering BLCO to other buyers. Buy BLCO from Verified Sellers.
We have a 5 step process to get a buyer into a contract. You first mailing will explain how that is done.
____________________________
Find the Author on Google+
Find our Nigerian Oil page on Google+.
Read more »
Crude Oil Prices
You can Buy BLCO through Private Offerings for less than Brent with safe procedures for the buyer and seller.
Nigerian Oil Services
BLCO CIF 2 Million barrels per shipment
BLCO is Best Feed Stock in the world for refineries producing low sulfur fuels – only one third the sulfur content of Brent, but through Private Offerings is available at very attractive pricing compared to inferior products.



Regular OPEC price: Brent plus $1.80 Net depending on seller and POD, port of delivery.


Available from:

Nigerian Oil Services via NNPC account or Private Reseller (allottee)


Condition:

New Contract




In stock! Order now! Up to 3 shipments per month!

Rated

4.66

/

5

stars, based on 3
reviews.
Read more »